Auto Glass Repair
Did you know that your windshield can account for about half of your vehicle's support in a front end collision? Windshield cracks or chips are more than just a nuisance; they are dangerous.
Our auto glass repair specialists can repair or replace chipped, cracked, and shattered auto glass. If you have been a victim of a break-in, we've got you covered.
Often your car insurance company will cover the cost. We will contact your insurance company to discuss the details. If you need a rental, we are long-term partners with Enterprise. We'll make the arrangements so you can get back to your life.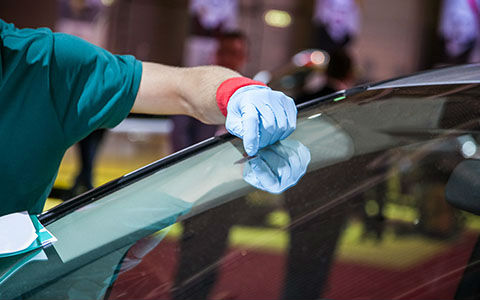 Schedule Auto Glass Repair
(614) 798-0247 – Dublin/Columbus
(614) 794-3660 – Westerville
Don't leave your vehicle vulnerable. We'll assess the damage, give our best recommendation, provide you with a seamless auto glass repair, and get you back on the roads safely.
Insurance Company Assistance
Full-service Mechanical
Towing
Auto Detailing
Bumper and Fender Repair