Our Story
Our family business has served our Columbus Ohio neighbors since 1987. We are honored by the trust you have placed in us, and humbled by hundreds of your ★★★★★ reviews.
Being involved in a car accident can be traumatic, and it interrupts your life. We try to make it easier and less stressful at every touchpoint. We value integrity and feel obligated to the community that has gifted us with success.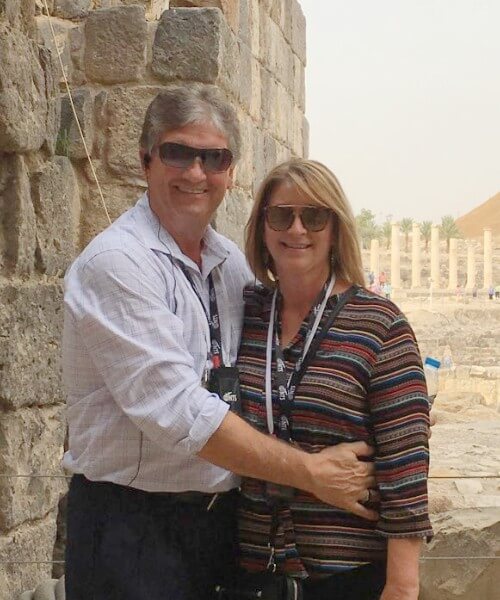 Paul & Vickie Combs, Owners
Paul began his career in the auto industry over 40 years ago as a technician. During that time, the development of North Columbus was frantic. More residents meant more demand. Paul chose to pursue the American dream of starting his own business; Combs Collision. Looking for bright minds to join the Combs team, Paul still mentors the careers of many, whose loyalty and passion are reflected in their work.
"The success of this business is a testament to the dedication of every person on this team to deliver happiness to our customers." – Paul Combs
He and Vickie have a sweet spot for their Pomeranians; Max and Haus.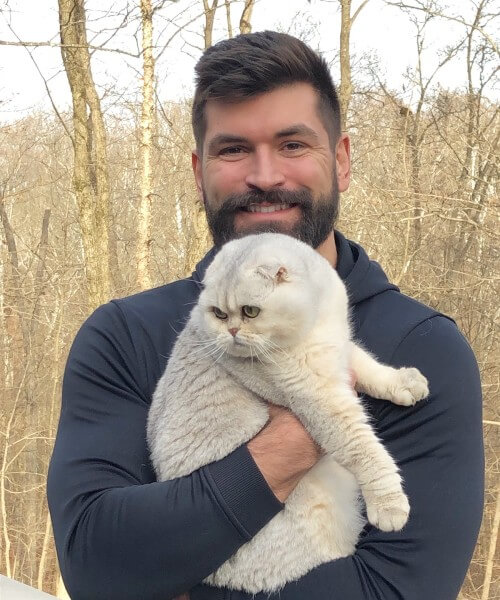 Josiah Combs
To address the complexity of newer cars, Josiah holds an Electrical Engineering degree from the University of Cincinnati and iCar certification. As a second-generation owner, Josiah works closely with the Combs team identifying workflows and processes to streamline or improve.
He has a Scottish fold cat named Senzu Bean who he absolutely adores and spoils.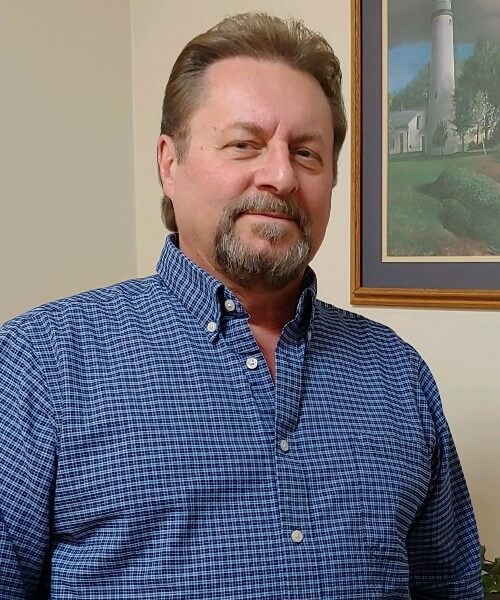 Bob Ousley, Manager
Bob joined our family over 25 years ago as an assistant manager, at that time he already had 22 years of experience in the automotive industry as a body technician. Bob manages our Dublin / Columbus location with immense depth of industry knowledge earned from tens of thousands of repairs.
Bob cherishes his two grandkids and his prized 1929 Ford Model A.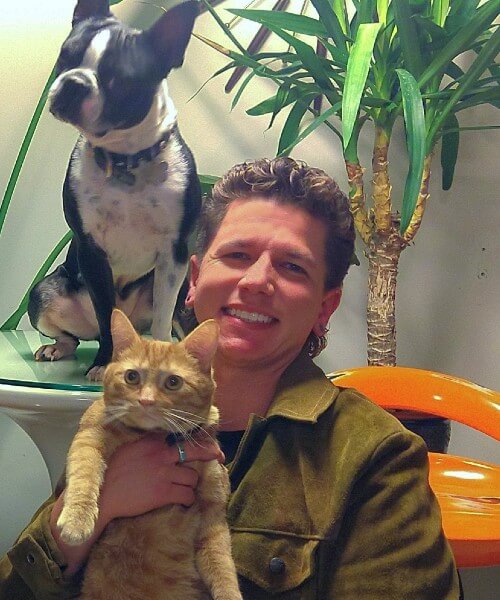 Brent Morris, Assistant Manager
Brent started with Combs in 2005 as a detailer and has developed into one of our finest estimators. His knowledge of the industry, and his outstanding customer satisfaction skills, are preparing Brent to assume the branch management role.
He is the proud father of Ernie and Paul. Paul is a kitten he rescued from the dumpster at Combs Collision. Ernie is his Boston Terrier.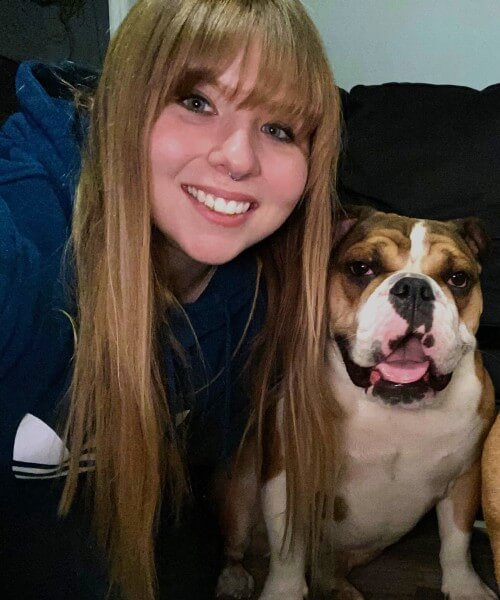 Tylee Kidwell, Customer Service Rep
We lured Tylee from a major rental car company after seeing the way her positivity impacted our employees and our mutual customers. Tylee has been with us a little over a year and we could not be more proud of our newest family member.
She is the proud mom of two English bulldogs, Theo and Guss.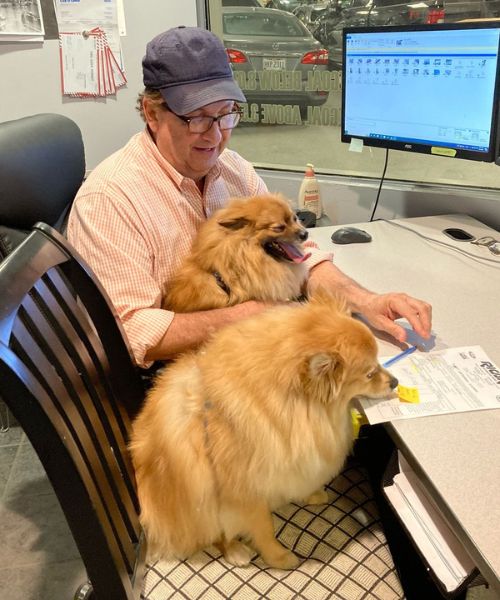 Max and Haus
We know who the real bosses are here.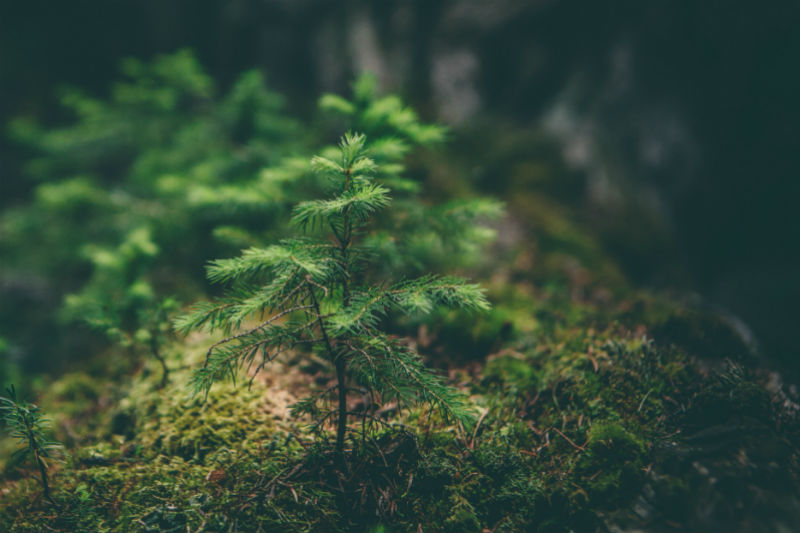 Earth Friendly
The safety and health of our team and the environment is our commitment. From the recycling of packaging to the design of our paint spray booths -we prefer green.
Our respirators use HEPA filtration, our gloves and face protection are OSHA approved, and exposure to hazmat products is kept to an absolute minimum.
We also recycle at every touchpoint; packaging, refrigerant, and protective safety garments.
We prefer and use waterborne, earth-friendly primers and paints rather than solvent-based paints. These premium PPG finishes dramatically reduce the emission of VOCs (Volatile Organic Compounds) that are hazardous to our environment.
Our paint booths use overspray capture and tacky intake filters to capture even the smallest airborne paint particles.
In the past nine years, ASDF has provided direct financial assistance to approximately 3,319 families who have children on the autism spectrum. ASDF has given out autism awareness information to more than 3,428,000 new mothers through hospitals in all 50 states through their Autism Awareness Program. In 2019, they provided 84 iPads to children who are nonverbal and 354 gift cards from Walmart and Target to families who needed assistance.
One Goal: End Hunger.
They provide enough food for about 140,000 meals each day to help stabilize families, connect hungry neighbors with community services that help them toward economic sufficiency, and mobilize community efforts that address root causes of hunger. They are leading the conversation on Food Is Health by exploring innovative approaches for our hungry neighbors to access affordable and healthy food that measurably improve health outcomes.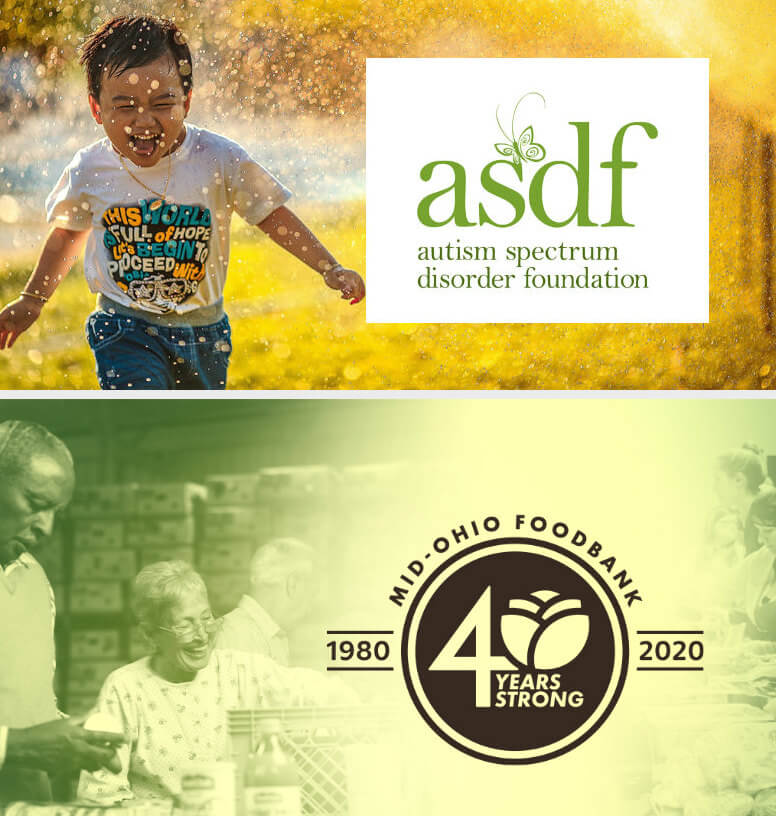 The Westerville Area Chamber has 700 members representing various business and community interests. For over 50 years, Chamber members have joined together to enhance the community's quality of life and the economic, civic, and cultural growth of the Westerville Area.
A voluntary organization representing the business community, the Chamber is a private, nonprofit, taxpaying corporation. It unites hundreds of businesses, professionals, and individuals, creating a unique organization that works to improve business and build an even stronger community.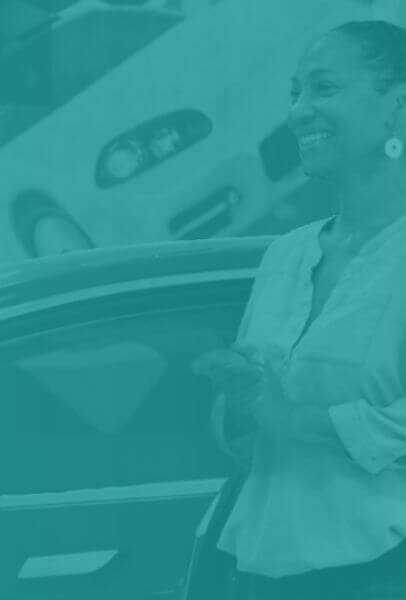 Policies by Insurance company
–

State Farm approached our shop over 20 years ago and we have not looked back. As of writing this, our Dublin location is the #1 ranked State Farm shop in all of Ohio. The rankings include factors such as customer satisfaction, length of repairs, and whether or not the vehicle had to be returned to the shop for any issues. State Farm will also randomly reinspect delivered vehicles to ensure all operations were completed correctly and safely. We pass each of those inspections with flying colors due to our commitment to both transparency and safe repairs.
Like a good neighbor, our local family is here to help.
–

We are a proud member of the Progressive Guaranteed Repair Network. The program provides Progressive customers the benefit of a hassle-free option that Progressive customers may choose if they decide to have their vehicle repaired after a loss. Therefore, trusted repair shops will provide:
Safe, high-quality repairs are guaranteed for as long as the customer leases or owns the car.
Reduced cycle time (priority service, extended hours, efficient scheduling, and proactive inventory management)
High customer satisfaction (on-time delivery, cleanliness, and professional, customer-friendly shop appearance)
–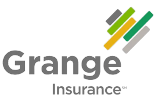 Our newest partner, Grange assures fairness to us and our mutual customers. We trust in the thousands of  customer reviews and commitment to safe repairs and satisfied customers. A strong reputation that is, without question, reflected in their streamlined approval process.
Links to file your insurance claim: