A family-owned auto body shop serving Dublin & Columbus Ohio since 1987.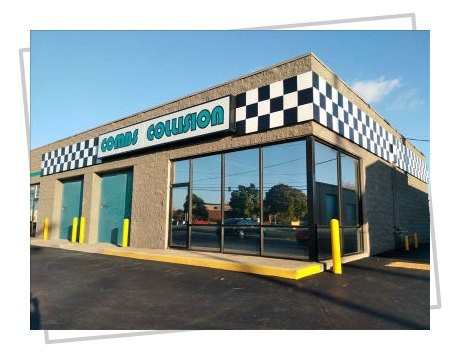 Monday – Friday:
8:00 am – 5:00 pm
AUTO BODY SHOP IN DUBLIN / COLUMBUS
FAMILY OWNED & LOCAL
Mega-corporations continue buying local auto body shops. We are locally owned. We live here. We answer to you. When you choose us, you are supporting our team, Dublin's economy, and local charities. #familystrong
HUMBLING REVIEWS ★★★★★
See our live feed from Google and Carwise (an industry authority).
We are A+ rated on BBB.
THE BEST OF THE BEST
Every tech is iCar Gold Certified. We demand body repair excellence.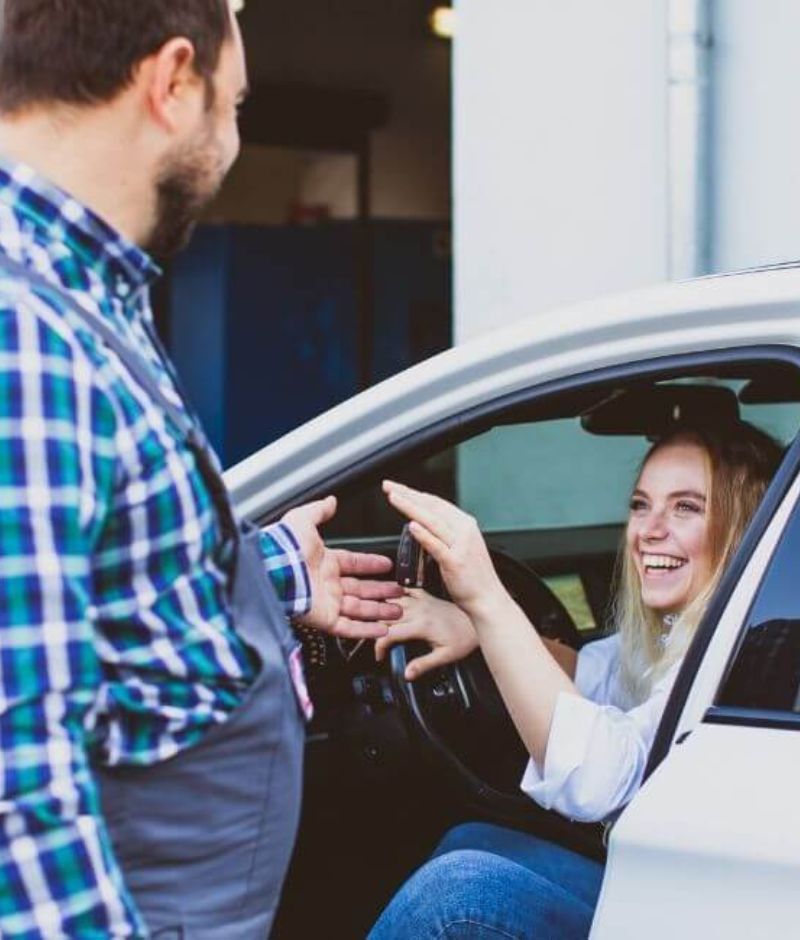 8 Reasons to Choose Combs Collision
Locally-Owned, Family Business
Hundreds of 5 star reviews
iCar Gold Certified Techs
Enterprise Rental Partner
DUBLIN / COLUMBUS AUTO BODY SHOP
THE DUBLIN AUTO BODY SHOP EXPERIENCE
1. FILE A CLAIM
For major collisions, here is a list of links to file your insurance claim with major providers – or leave it to us.
For minor collisions, many drivers choose to pay out-of-pocket (debit/credit cards accepted).
2. CHOOSE YOUR BODY SHOP
Do your research, read our Google reviews, get estimates, then inform your insurance company of your choice. We have two Columbus facilities. This one is located at 3766 Snouffer Road. According to our reviews, we are among the best auto body shop in Dublin Ohio.
3. LEAVE IT TO US
Our team of ever-enthusiastic body shop techs will get to work repairing your vehicle so you can get back on the road sooner. Need a ride in the meantime? We're partners with Enterprise Rent-A-Car and we'll make the arrangements for you.
4. PICK UP YOUR VEHICLE
We'll call when your vehicle is restored to it's pre-accident glory. You'll leave with a handshake and smile, guaranteed.
5. TELL YOUR FRIENDS
You greatest compliment is a nice review. Thanks for supporting local. Leave us a review! 
Do I need more than one estimate?
No.
It's a common notion that insurance companies require you to get more than one estimate when looking for repair work outside of their network of Direct Repair Program shops. This is simply not required, but getting your vehicle repaired outside of their network can cause issues. We go into this in more detail under our insurance partners page. That said, you are free to choose any reputable repair provider you want, it is actually illegal for insurance companies to "steer" you, or force you to use a shop in their network, but they will explain the benefits of staying in their network and let you make the choice on your own. It's our job to provide excellent customer service at our Dublin auto body shop along with damage reports and estimated costs to earn your business, regardless of your insurance provider.
Do I have to use the auto body shop that my insurance company "recommends"?
No.
Ohio law allows you to choose. Your insurance provider may require that you get your first estimate from an in-network shop. You are free to take that estimate to any shop of your choosing to complete the repair. For those not insured by USAA, Nationwide, State Farm, and Farmers; we hope we can earn your business.
1. CONTACT YOUR INSURANCE. They may write the estimate themselves, suggest an in-network body shop, or accept our estimate. We will match the price of any of their in-network body shops – to the penny.
2. SCHEDULE YOUR REPAIR WITH US.
3. RELAX, your job is done and we will handle it from here on out. Any and all subsequent changes or additions to the estimate will be handled by our admin staff as we negotiate on your behalf for a safe and proper repair, fully returning your vehicle to pre-accident conditions.
Here are direct links to the major insurance company's claim departments to file.
CAUTION: Please do not drive a collision-damaged vehicle – even if your insurer tells you it is okay. Insurance policies usually have a "loss mitigation" clause stating that YOU are responsible for any additional damage caused after the accident. We'll tow it for you.
What is a DRP?
A DRP, or Direct Repair Program, is the contractual partnership between an insurance company and body shop. Both parties trust each other and reach a mutually beneficial agreement, not only for ourselves and the insurance company, but also for our mutual customers. If we find additional damage during a repair, we know our partnered insurance company trusts us to proceed with repairs without having to wait for an adjuster to manually review our estimate, labor, parts, and supporting photos. This greatly speeds up the repairs without affecting quality. This does not mean we get to skip steps, in fact it's quite the contrary. Despite the trust we are still obligated to have our repair process as transparent as possible, meaning we still take photos of every additional operation required and submit them to our partners as we would any other carrier, and our partnered carriers will review certain jobs to ensure we are holding up our promise to both them and our customers: safe, affordable, and timely repairs
Should I file a claim or pay out of pocket?
If the repairs are minor and the cost to repair them is less than your insurance deductible, you may choose to pay out of pocket to avoid any possible insurance premium increases that may stem from filing a claim. Be aware that our preliminary estimate is just that – an estimate. We are unable to see additional damage hidden behind panels until the vehicle is meticulously disassembled which may increase the cost of repairs. This is most common in front and rear low speed collisions as the plastic bumpers on your vehicle can be rather deceiving. The bumper could be pushed back into parking sensors, radars, and other ADAS safety equipment that requires replacement, not repairs, to ensure the proper function of safety items. This can cause relatively minor damage that seems solely cosmetic to require more extensive, and costly repairs.
NOTE: You always have the option of starting as self-pay, then transitioning to an insurance claim. Our promise of transparency is not just for our insurance partners, our self-pay customers are treated the same. We take all the same supporting photos and track everything required to transition to an insurance claim at any point in the repairs. 
Do you use aftermarket parts?
We would prefer to use new original equipment, but if your insurance policy requires the use of aftermarket parts, we'll let you know and ask for your permission. Further, we can often get the OEM (Original Equipment Manufacturer) to price match the aftermarket prices due to our large purchasing power and our relationship with local dealerships since we have been buying from them for decades. Lastly, if we can not price match and the insurance provider is not willing to pay the difference, you as the customer always have the option to pay that difference. 
We highly recommend you contact your insurance provider and request to know their stance on aftermarket parts. Often they will have an option to pay additional premiums to ensure only OEM parts will be used which can be a worthy investment if you are driving a newer vehicle. 
Do you offer rental cars?
Yes. We have a long-standing partnership with Enterprise rent-a-car. We make it easy. 
How long will it take to fix my vehicle?
We make every effort to ensure your vehicle is repaired quickly, but exactly how long is determined by the amount and severity of the damage. It also greatly depends on the type of vehicle as well as the availability of parts. More common cars will have parts that are more readily available. Sometimes, when the repair work begins, other damaged parts are revealed.
You can check your repair status through our website, here.
Do you work on vehicles that have not been involved in an accident?
Absolutely! We are a full-service auto body repair shop providing custom paint, oil changes, engine diagnostics, and detailing services in addition to our auto body repair work. 
Will the new paint match the old paint?
YES. We have a computerized paint lab on site. This helps to adhere to the standards of your insurance company, while making certain that you, the customer, are thrilled.
Besides pigmentation, there are other factors that change the color and shade of the paint; temperature, differences in air pressure, and distances of the application. To get an exact match, we mix our own paint and blend the adjacent panels around the damaged section of the vehicle so there is no noticeable difference between the two. Finally, we only use top of the line materials that feature long term durability, so the beautiful results will last.
My deductible - who do I pay?
Your deductible is made payable to Combs Collision upon completion of your auto repairs. We accept Visa, Mastercard, Discover, check, and debit card.

Do I have to get my car repaired after an accident?
Sometimes a vehicle is marked as a "total loss" after an accident. That basically means it would cost more to repair your it than it's actually worth. You'll often find this is the case on much older cars with extensive repairs needed, but it also could be something as simple as a bent body frame. 
However, if there is minimal damage or you don't have the cash on hand needed to pay your deductible, you may hesitate to get your car repaired. While this may be ok if you own the car outright, it is possible that your insurance company won't let you skip repairs if there is still an open loan on the car. This is because the car isn't technically yours until it's paid off. Even if you're making monthly payments toward the balance in hopes of one day paying it off, the car still belongs to the bank till that happens, and any lender will want the car to be functioning without damage while it is still their asset.
If you own the vehicle, your insurance company will most likely give you the option to either repair it or consider the car totaled. Read the fine print or contact your insurance agent for help understanding which option might be relevant to you.
Auto Body Repair Services
Auto Body Repair
Paint Repairs
Body Rebuilding
Chip & Scrape Repair
Body & Fender Repairs
Unibody Repair
Alignments
Dent Repair
Custom Body & Paint
Full Frame Straightening
Scratch Removal
Detailing
Windshield Replacement
Bumpers
Color Matching
Interior Repairs
Frame Work
Bumper Repair
Fabrications
Towing Available
And Much More!